Did your iPhone photos suddenly vanish from your camera roll? This problem is frequently experienced by iPhone users, and it could be really annoying. But there's no need to panic. Here is a guide and another addition to our iPhone Repair School category on how to restore your photos, applicable to all iPhone models. 
Why causes the photos to disappear?
To start with, you have to know the possible causes why your photos have disappeared from your camera roll.
The photos were deleted, either intentionally or accidentally, by you or someone else.
The incorrect Apple ID was used.
A different iCloud account was logged in.
The iCloud photo sync option is turned off.
Your iPhone was restored in a wrong or unknown backup.
The iOS 11 update failure made the photos disappear.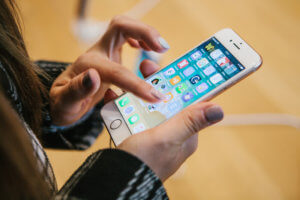 How to make photos reappear
Before you mourn the apparent loss of your precious memories, you need to check your iPhone's settings first. You can try the following basic methods to restore your missing photos in your iPhone's camera roll.
Restart or soft reset your iPhone. This is the easiest and most basic way. This practical method has often worked in some iPhone issues.
Check your iPhone's Recently Deleted You can check whether photos were deleted by accident. If so, you can still restore them through this feature. Go to Photos, tap on Albums, open the Recently Deleted album, select the photos you want to restore, and then choose Recover.
Unhide your photos. iPhone has a feature that enables you to hide your pictures. Go to Photos, choose Albums, select Hidden Album, choose the photos and videos you want, and tap Unhide.
Log in with your correct Apple ID. Doing so will synchronize all your files — photos, videos, music, etc. — in all of your iOS devices.
Turn on iCloud Photo Library. The iCloud Photo Library provides access to all photos in all devices registered using the same Apple ID. The option of syncing photos to the iCloud Photo Library may have been turned off which made your photos disappear. You can turn it back on by doing the following: go to Settings, tap on iCloud, tap on Photos, and enable iCloud Photo Library. Wait for a couple of minutes for the photos to be restored in your Camera Roll.
If iTunes is your device's backup, you can restore your files and photos using iTunes. This method will easily restore all photos that disappeared from your Camera Roll — given that the photos were backed up in iTunes. Open your iPhone through iTunes. Click on the Restore Backup option from the Summary tab. Choose files needed for backup. Click Restore.
Lastly, if all of the above methods failed, you can try to download data recovery apps that may help retrieve and recover your photos. You can try PhoneRescue, FoneDog Toolkit, or iMyFone D-Back iPhone Data Recovery.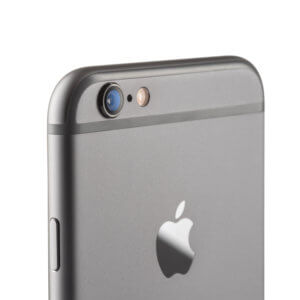 These are the most effective methods that are helpful in restoring lost iPhone photos. Should all these methods not work for you, consult with the nearest Apple Store for possible software problems in your iPhone that would need further assistance or get in touch with Apple Support.