Cool, sleek, flawless, superb- these are the words which prove that the iPhone is a must-have nowadays. But as a smartphone device, it is just similar to other mobile devices that experience SIM-related problems. One of these includes the compatibility of the subscriber's SIM card or the sudden display of the words "SIM Not Valid", "No SIM Card" or "Invalid SIM card". It may be hard to identify the main cause of this problem, as it is a recurring issue with all iPhone models, but it could be any of the following:
It might be caused by a technical glitch. A glitch is basically a sudden temporary error in the phone itself. This may be due to problems in the operating system and software, or due to an existing bug or virus in the phone. Try updating the phone into the latest version of the iOS or see an authorized technician to remove bugs or viruses.
The phone needs rebooting. Usually, when smartphones go on for a long period of time, it "gets exhausted' and needs a "nap", which is switching it off for a few seconds or minutes and then turning it back on.
The SIM card is incompatible, improperly placed, or damaged. A SIM card is an essential tool for the phone to work. It is primarily responsible for keeping your contacts and accessing your carrier's cellular network. In short, without it, you can't send a text, make a call, or connect to mobile data.
If the 'invalid SIM' message shows up, this could be an indicator of a defect in the SIM itself. Try taking the SIM card off its plate and dust it off with a small brush (a toothbrush would do) and then rebooting the phone back. If you are handling a second-hand iPhone unit and changed its original SIM card to yours, then it might be incompatible.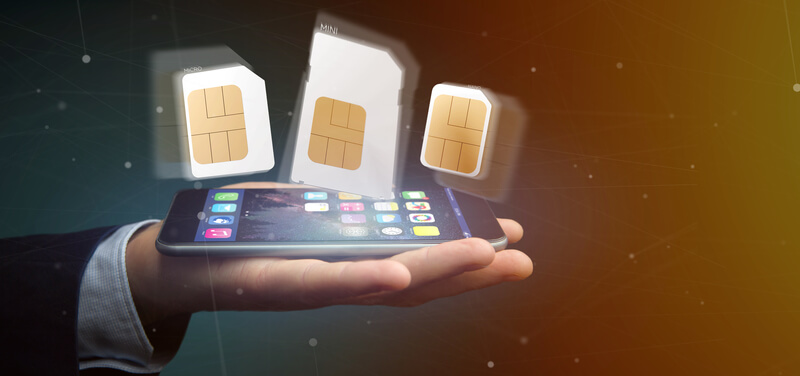 This is because some iPhones are locked for a specific cellular phone plan. Lastly, the SIM card you are using is really not functional in the first place. If either of the two situations occurs, try visiting an authorized iPhone service centre or consulting the telecommunication company behind the original SIM card. You can also buy a new SIM and replace the old one.
The SIM Card carrier's settings have changed. Cellular carriers also have updates and this might be a probable cause of the "Invalid SIM" message. Make sure to always update your carrier settings. Usually, you'll receive a notification for this.
Handling Issues. Recall if your iPhone has experienced an accident recently. Maybe it got soaked in water or has been exposed in an environment with excessive temperatures. These problems greatly affect the performance of the device and it should be repaired immediately.
Other fixes that you might want to try out include:
Reverting back to the previous iOS version that your SIM card recognized. This is because the SIM Card settings might have been more compatible with the previous iOS version.
Try checking the status of the "Airplane Mode". When a device is in airplane mode, it automatically turns off the usual phone features, including the SIM Card.
Visiting the support page. Apple provided its users with a support page so that professionals and other people who might have had experienced similar situations can help you.
If you still cannot identify the probable cause of this SIM-related error, come and visit our Apple Repair store in Northampton and let the experts handle the problem. Do not recklessly install third-party software that might comprise your phone.