Nowadays, your smartphone or iPhone is an integral part of your everyday life – something you simply can't leave home without!  A watch, calendar, camera, photo album, social media hub, games centre and host of other things through hundreds and thousands of downloadable apps, our phones are quite simply not just for making phone calls anymore – we revolve our lives around them as they help us organize our day, our lives, and interact with others online in new ways every day.
But despite how important our phones are, they often don't get the care they deserve, or quite simply take on considerable wear and tear from everyday use. We all know we should take good care of our smartphones/iPhones, but there are always instances or accidents that can damage it like a crack screen or cause other malfunctions. And when it comes to repairing our iPhones, it's understandable why we want a quick, cheap fix. Whilst this is possible in most repair shops, opting for the cheapest (not even necessarily the quickest) option, might not be the best idea.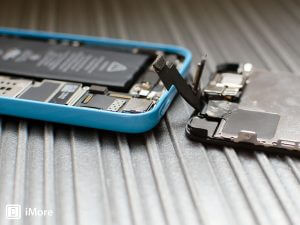 Your iPhone is an important piece of kit, and if you want it to last the test of time (getting accidentally dropped on the floor, thrown in handbags, overheated in jean's pockets etc.), spending a smidge more on your iPhone repair really will stand you in good stead.
It's also important to have someone reliable on hand for quick and reasonably priced repairs, so finding a repair company you trust to do a good job is more important that you think – otherwise you might be making some pretty frequent visits to the repair shop.
As much as we like you, we really want to see you as little as possible!
So here are three key things (often overlooked) that you should specifically look for when on the hunt for a trustworthy iPhone repair service – like us at Northampton Apple Repair – so you can be sure you'll get dependable, quality results every time:
1) The Right Tools and Highly Qualified iPhone Repair Specialists
Our repair shop has the suitable tools and top of the range repairs equipment that other iPhone repair services often deem too expensive, and will opt for a basic iPhone repair kit of plungers, security screwdrivers and spudgers. As well as offering the best repairs equipment possible so that our iPhone experts can fix your smartphone quickly and seamlessly, we also have a constant stock of original Apple replacement screens in case of a cracked screen, and other tools that will make the work easier and faster – so we can fix your phone while you wait!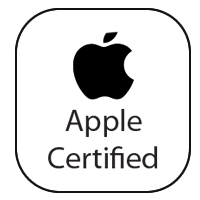 Our iPhone repair specialists are also highly trained, and Apple-certified, having passed their regulations so you can be confident in the services you will receive. Many do not check if an iPhone repair shop is Apple certified, so may not be able to guarantee a quality repair, or that good quality parts will be used to replace your screens, screws and other parts.
2) Quality Repairs for a Quality Product
We often see iPhone users who have had previous cheaper repairs done elsewhere by repairs people who have used poor quality parts to repair their iPhone. These never last as long and are more likely to break or crack again, such as a poor quality screen. We only use the official Apple screens, which are more expensive to buy, and never charge more than we have to, to cover our costs. Opting for a quality repair means your iPhone won't have to be repaired time and time again because of poor quality work, so always go to a repair shop that can provide you guaranteed results. Your iPhone/smartphone is no doubt important to you, but it's also an expensive piece of equipment, which is why you should always place it in responsible hands.
3) Comprehensive Warranty Scheme
This is another one of the benefits of using Northampton Apple Repair compared to other iPhone repair shops, and we offer an excellent warranty on all our products and services. Be wary of repair services that do not offer a warranty as this is often a warning sign of a poor service. Since we are confident in our ability to provide you with an excellent service and professional, reliable iPhone repair, we are always happy to offer a warranty, knowing that 99.9% of our customers will never need to use it. We do this to give you peace of mind, so that you can trust your phone is in good hands.
Wherever you choose to get your iPhone fixed, do bear in mind some of the things mentioned above: ensure that your iPhone repair specialist is trusted, working with the right tools, offers a quality service and offers a good warranty for their work. Getting your iPhone fixed "on the cheap" may seem like a good idea at the time, but this often works out more costly, so getting a quality repair the first time will always save you further repairs and issues in the future.
If you're looking for a professional, reliable iPhone repair company in Northampton, trust Northampton Apple Repair, and our iPhone repairs station in Northampton will even fix your iPhone while you wait! We also do iMac repairs and fix pretty much anything Apple. So, if you have a query, get in touch with us to get a quick quote for your Apple repair. We'd be happy to help!